Minesweeper in the dark
Can you play Minesweeper in the dark?
This is an accessible Minesweeper so visually impaired people can play this game. Non visually impaired people can also get a new experience by playing this game in the dark mode.
Download
History
2019-09-06 1.0.0 is released. Actually it's not finished.
2019 I decided to remake it for Mobile platforms.
2005 I made a Minesweeper which runs on PC for visually impaired people.
Note
Screenshots
Sunlight mode
It's an ordinary Minesweeper.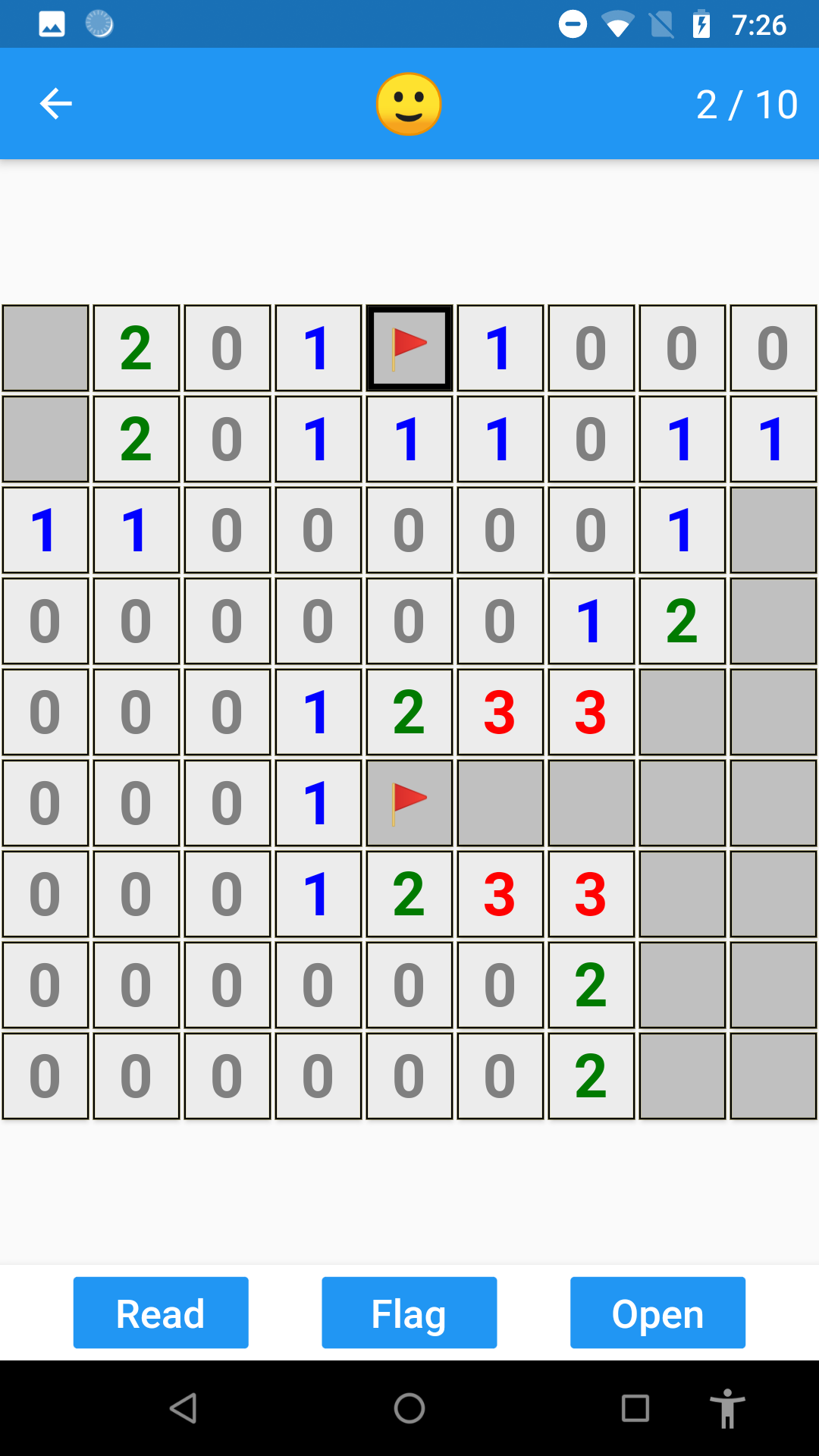 Moonlight mode
Only 3x3 tiles are visible.
Starlight mode
Only 1 tile is visible.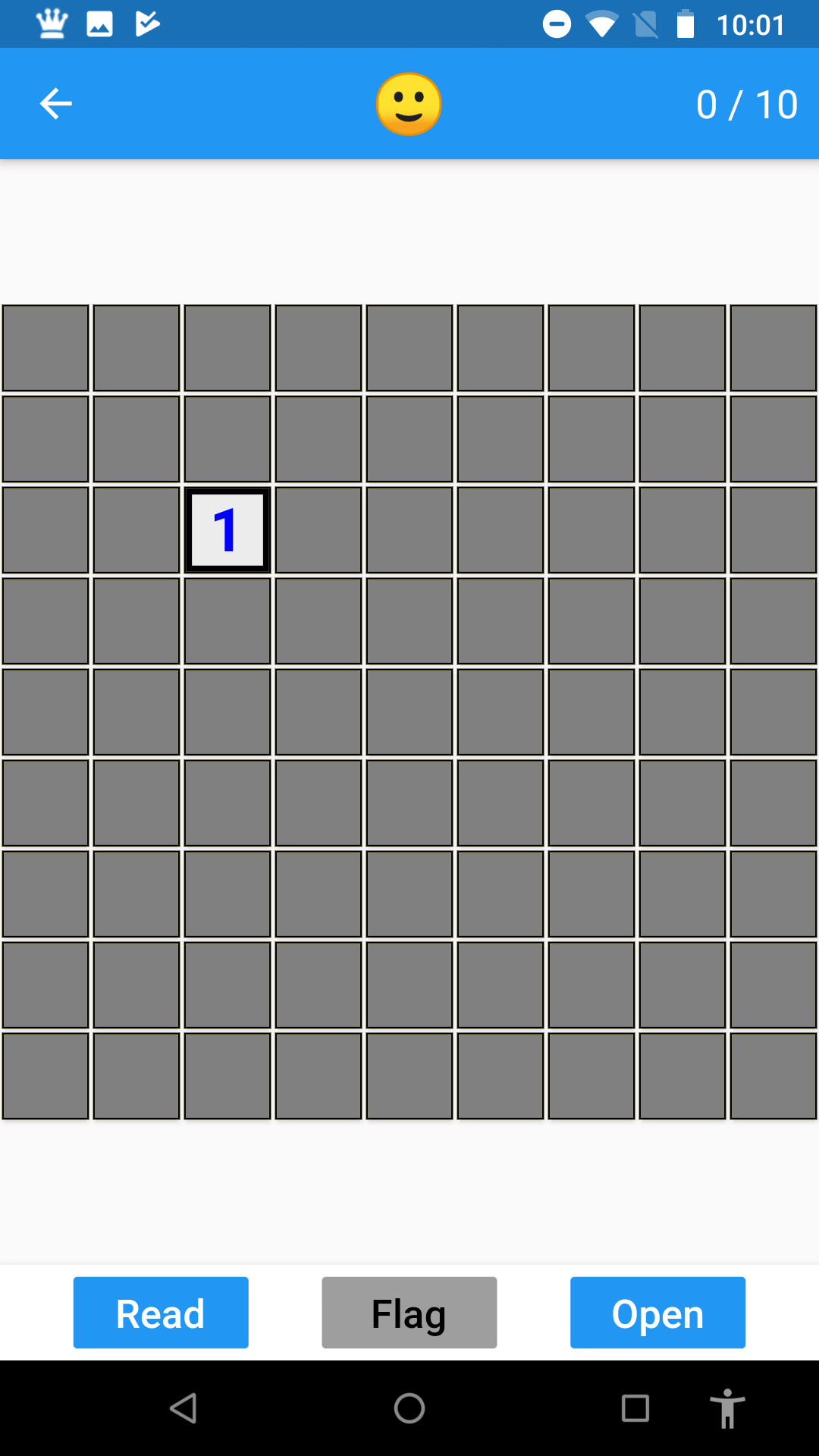 Dark mode
Oops, nothing is visible. Can you play Minesweeper only with audio feedback?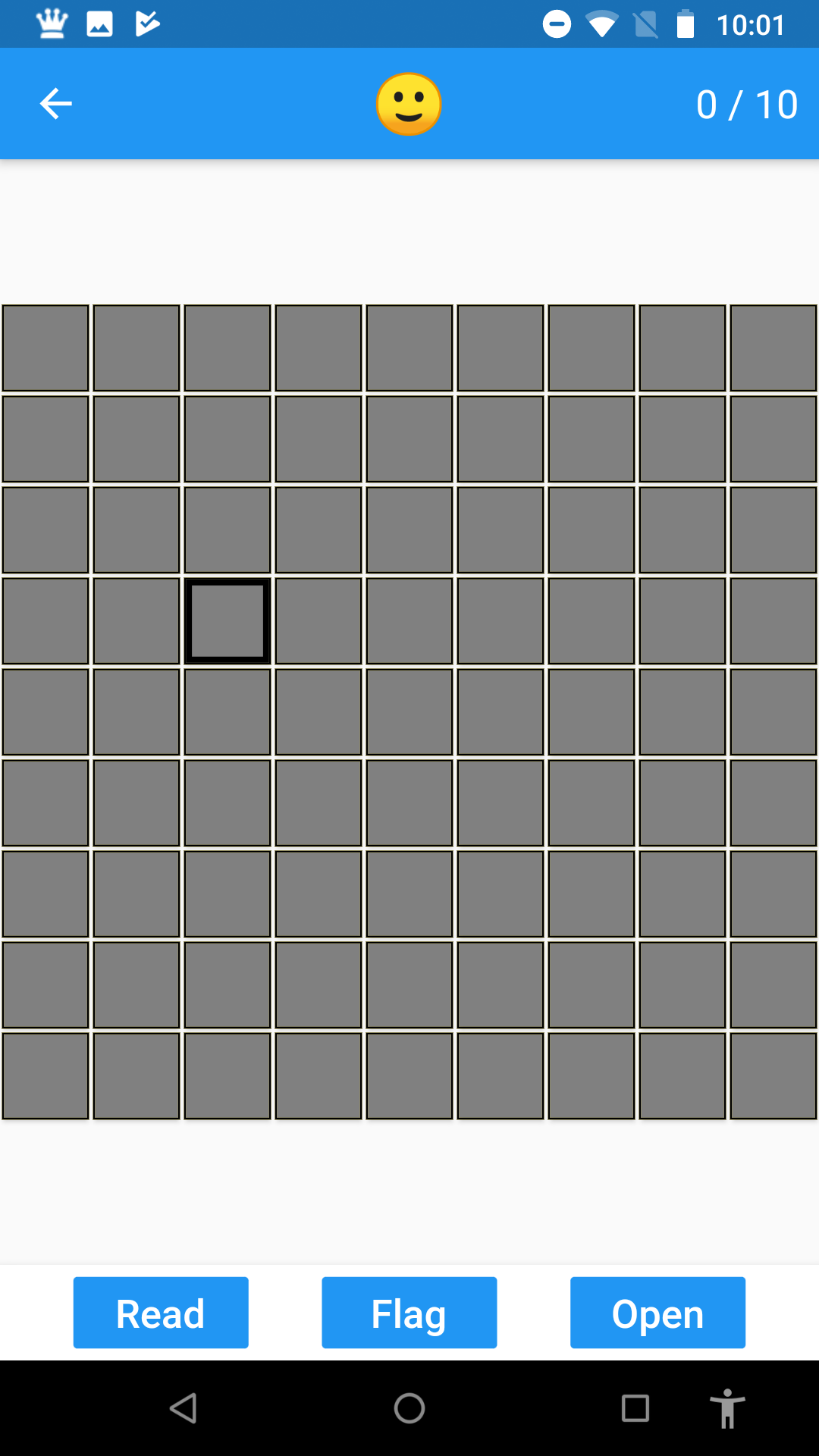 Feedback
Please leave your feedback on any channel - app store, hacker news and twitter