Organic Pop
Organic Pop is a chemistry game based on octet-rule.
Build a Molecule from Hydrogen molecule to Insulin!
Game Rules
Connect atoms. Octet-rule apply here.
Atoms disappear when connected atoms form a molecule.
Repeat 1-2 until you build a target molecule.
Download
Do you want other platforms? Please leave your feedback!
History
2021-09-11 1.3.1 - Bug fixed. And iMessage stickers for iOS!!
2021-08-22 1.3.0 - You can build peptides now.
2020-07-14 Listed in Top Underrated Puzzle Games To Play - GamesKeys
2020-01-12 1.2.0 - Custom Levels, Backup/Restore, Biochemistry molecules such as ATP, Japanese translation
2019-03-25 Created Facebook Page
2018-11-22 1.1.1 - Jumpers, Pages, Hint, Morphine, Tannic acid and more
2018-03-25 1.0.6/1.0.7 has been released with Polyphenols.
2018-03-17 Made a page on itch.io - https://keewon.itch.io/organic-pop
2018-03-05 1.0.5 has been released with Undo and Vitamins.
2018-01-27 Introduced at the lightning talk of 2nd Mad Science Festival
2017-12-21 1.0.4 has been released for both of Android and iOS platforms with newly added 20 Amino acids.
2017-12-01 iOS version has been released.
2017-11-25 1.0 for Android has been released. Submitted to GIGDC, but not accepted.
2017-06-12 Submitted to BIC2017, but not accepted.
2016-11-24 First prototype is developed in a night.
The main idea of the first prototype was "Connect and destroy". It was not enough. I have added "Build and Collect" into this game after playing Pokemon Go and Euclidea. Collect your organic compounds as you collect Pokemons!
After I had completed prototype, I found this game - Molecules, a chemistry game. The mechanism is similar. "Hexagonal structure" and "Touch to cancel" are concepts from that game.
Note
Software
Data and text

Most chemistry data are from PubChem, and some are from Wikipedia. I deeply appreciate it.

Font
Sound

Merge: https://www.freesoundeffects.com/free-track/electricshock-426768/
Spark: https://www.freesoundeffects.com/free-track/arrow-swoosh-1-466463/
Pop: It's from my mouth.
Screenshots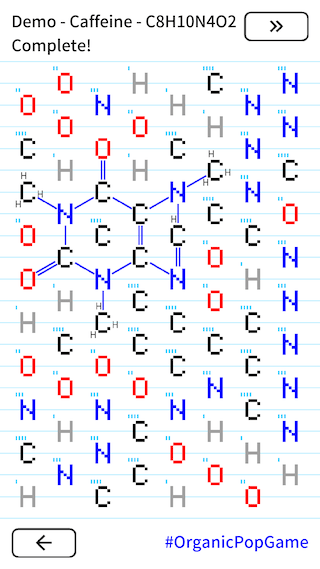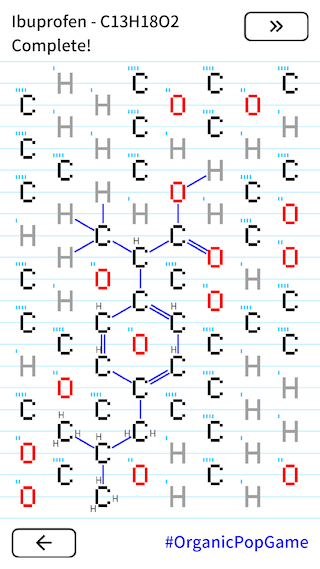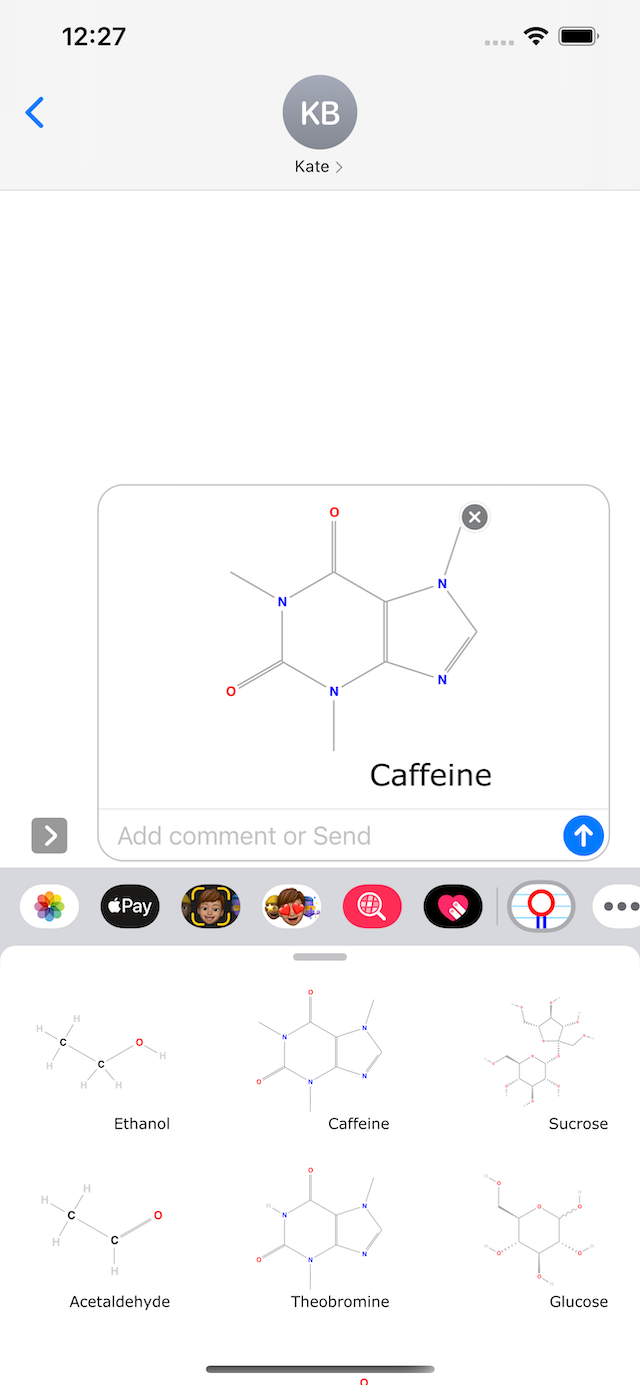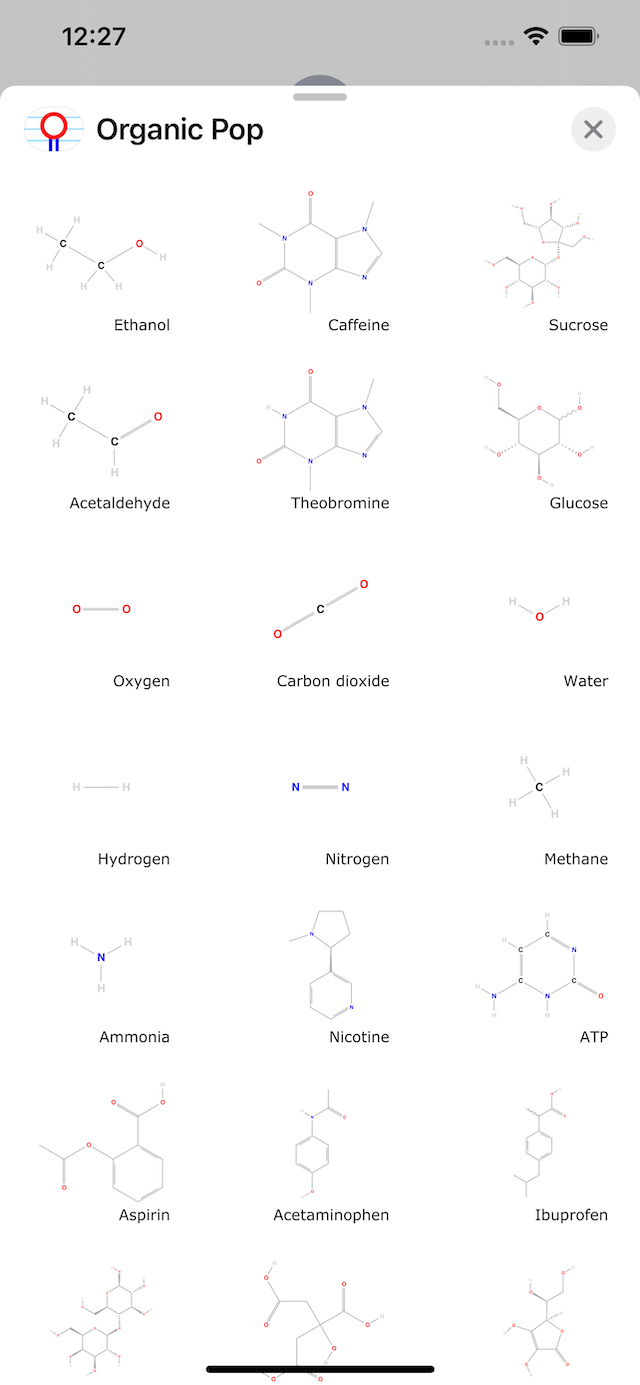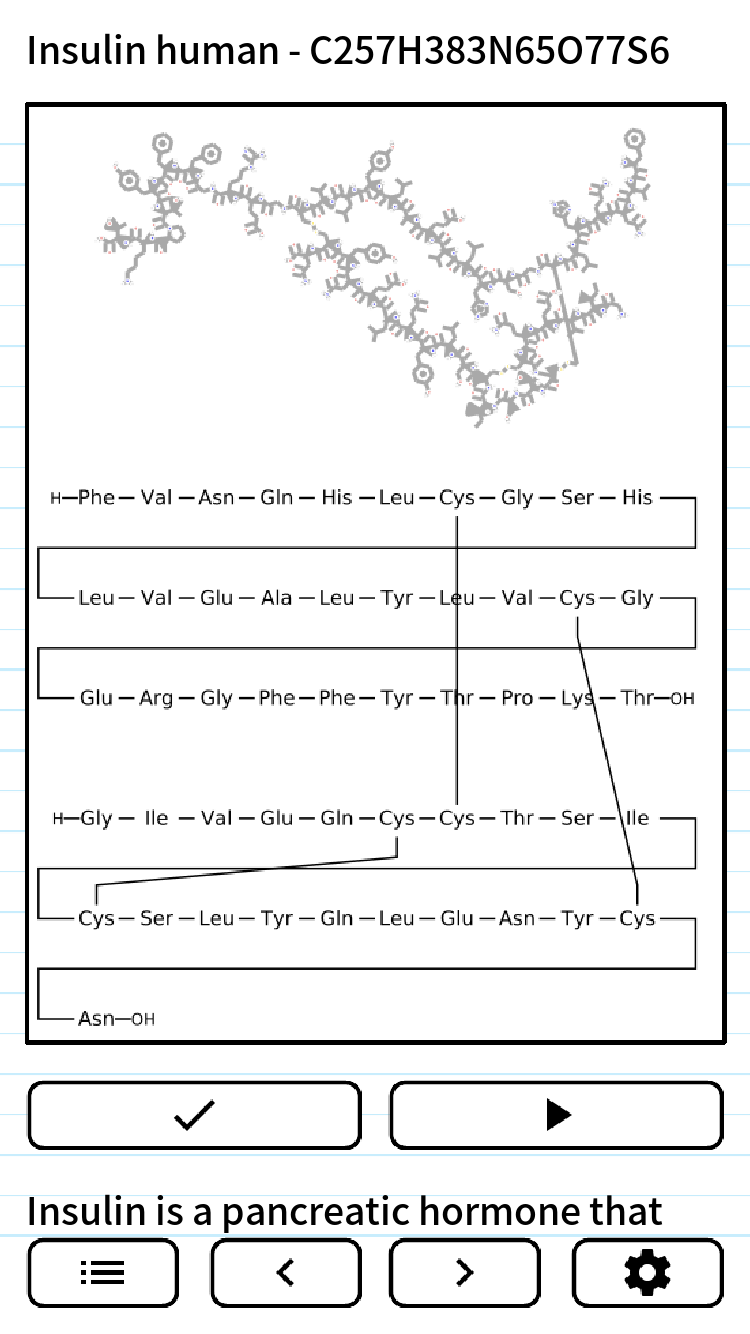 Feedback
Please leave your feedback on any channel - app store, hacker news, facebook or twitter